i haven't posted any pictures in a while and the kids are growing like weeds.  so i thought i'd send a little update to the world wide web.
orville turned 3 in february! he's now fully potty trained, no more getting up in the middle of the night for mom and dad!!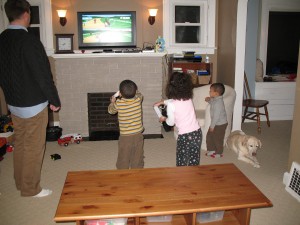 the kids love playing wii. and they are actually quite good at it. they beat us at bowling sometimes.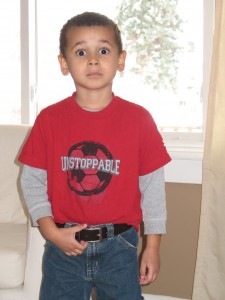 wilbur has a slight obsession with belts and jeans. not sure why he looks surprised in this picture. i think he was just being goofy. he's really good at that.
josh got rid of the truck. kind of sad. it's all the kids knew of us, daddy's truck, mommy's van. and orville really loved the truck. josh spent some time taking some fun pictures of he and the kids and ferguson.
only 13 more years orville!!
and daddy got a new car. an '06 civic. lower car payment and way less gas consumption. it's fun too!
on earth day we took a walk in a local park that was full of daffodils.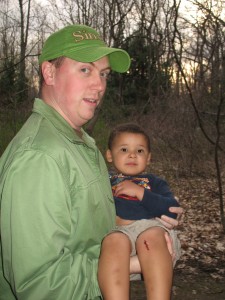 little man got a big boo boo. poor guy. it happened right after we got there, but he marched on like the little trooper he is. until we were almost back to the van. then he fell apart, but only a little.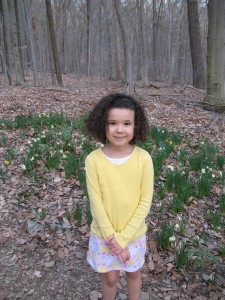 at least they obeyed the sign!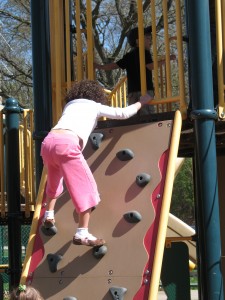 amelia conquered the rock wall at the local playground.  for the past 2 years she's been terrified of this thing!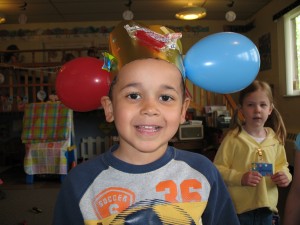 last week wilbur celebrated his birthday at school.  his real birthday is in july.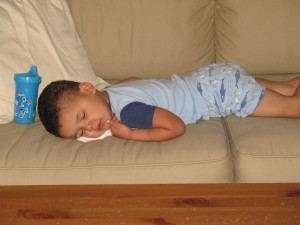 orville was sick all last week.  diagnosed with strep on monday and then strains A & B of the flu on friday.  he's fine now though!
and so is woof-woof.  she was sick too, after getting into the trash.  here she is on her new bed.  we had to throw the old one away after she threw up and poopied on it.  yes, i could have washed it, but trust me, it was better off in the trash.  and her new bed coordinates very well with the colors in the living room and dining room.  these things are important, you know.
that's all for now, but more will come soon.  our two year anniversary is the 13th!