i always thought a busier phase of life would be fun.  when the kids first came home, we had all the time in the world on our hands.  i often found myself with no idea how to spend that time.  i felt stuck.  now, i can hardly catch my breath sometimes.
soccer season has started.  all three kids are playing.  three practices during the week.  amelia's is on tuesday, orville's on wednesday, wilbur's on thursday.   and then we have three games every saturday morning.
yesterday morning orville played at 10am.  and wilbur and amelia both had games at 11am.  thankfully their fields were right next to each other so we just had to sit and the middle and look side to side to catch all the action.
here's some shots from orville's first soccer game.  he's #2.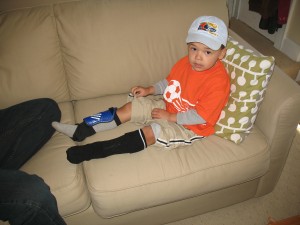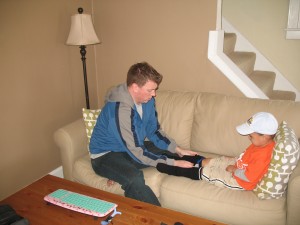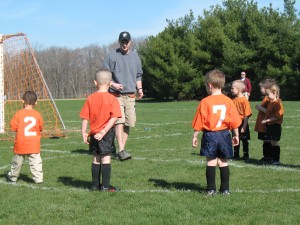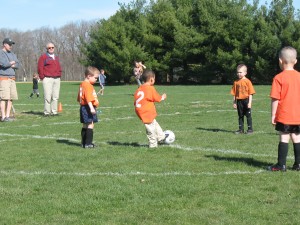 and then, during dinner last night, we noticed wilbur's ears were glowing.  the sun was shining in the window right behind his head causing great illumination.
it wouldn't be a complete series of wilbur pictures without goofy faces.