this time it's wilbur.  just had him to the doctor to make sure it's not strep.  it's not.  but he does have a high fever and he just wants to rest.  so unlike him!  it makes for a much quieter house though.
we had so much fun monday.  remember grocery shopping and then lunch with my friend?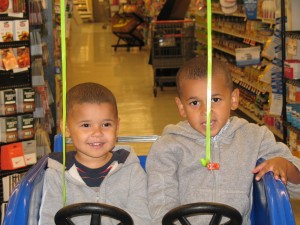 the boys love the 'truck' carts.  we call them lightning(the red one) and sally(the blue one) from the movie cars.  oh, and the strings in the picture are from halloween balloons the store was giving away for free.  thanks!  having those kind of balloons around the house makes me crazy.  which is why i execute them with scissors after the kids go to bed. shhh…don't tell them.  we always lie and say the balloons had tiny holes in them so the air all got out while we were all sleeping.
lunch was great.  five guys.  it's a burger place.  been?  beware.  the 'little' burger is like a regular burger and just a burger is a double.  ran into a friend of ours there.  he accidentally ordered the double.  my girlfriend and i did on purpose!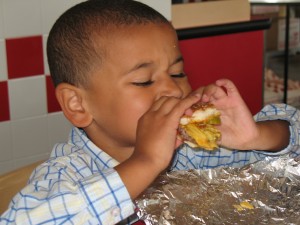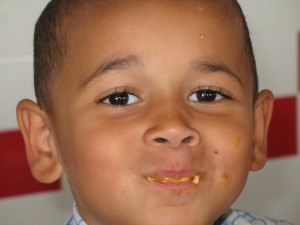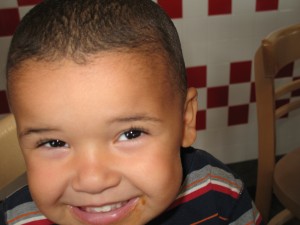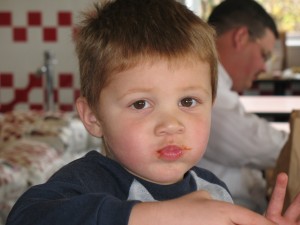 the weather here was beautiful monday!  we went to a local park after lunch so the kids could play.  found tons of leaves.  they had a blast!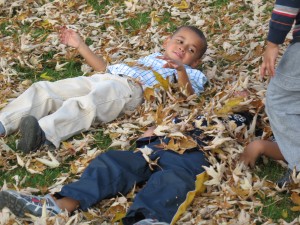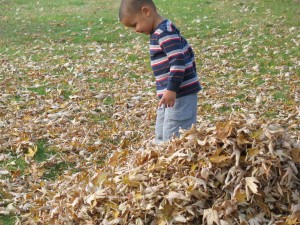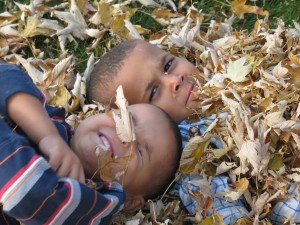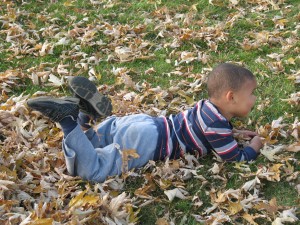 i guess i should touch on the election we just had.  not because i really want to talk about it, but because my husband was able to spend some time with the candidates and i thought i'd share some of his photos with you.  and because i am not thrilled with the outcome of the election, but i am thrilled that God is still on His throne and this election was not a surprise to Him.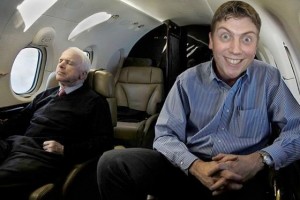 i was parent helper at orville's school on wednesday. have i ever mentioned that the kids go to the same preschool i went to?  pretty neat i think.  and last year, wilbur was in the same room i was in when i was 4.  wow.  anyway, orville loves to ride the bikes in the muscle room.
and today was another good day for playing outside.  a fairly cold day, but the backyard was covered in leaves and josh wanted to clean them up.  made for great fun for amelia and orville.  poor wilbur just stayed on the couch.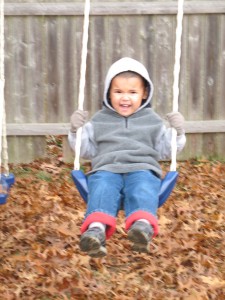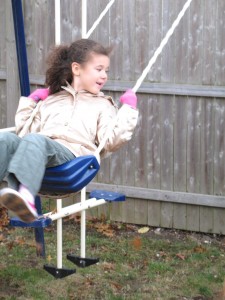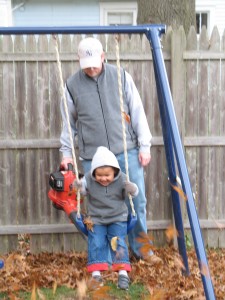 and one last thing.  amelia's EEG is monday, the 10th.  please, please be in prayer.  here's some of her artwork she did recently for school.  the assignment was to draw something that makes you happy.  this is our family and josh's parents, grammy and gramps.