first of all, welcome to winter on my blog.  my wonderful husband added the lovely snowflakes for me.  aren't they pretty?
now, on with the show.
i am not crafty.  not at all.  i have tried.  i have failed.
i have thoughts of crafty things.  pretty paintings.  beautifully decorated rooms.  adorable scrapbook pages.  handmade cards.  homemade gift wrappings.  but for some reason, these images that appear in my head, can never be transfered into my reality.
grammy is crafty.  grammy and her friend aunt patti are crafty together.  grammy invited the kids and i over yesterday to make a thanksgiving craft.  i participated.  actually, i participated twice.  i made two squirrels that will adorn the thanksgiving feast table next week.
some photos of our time.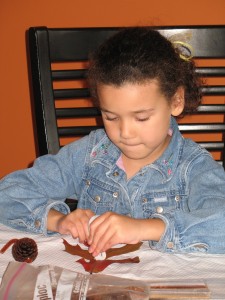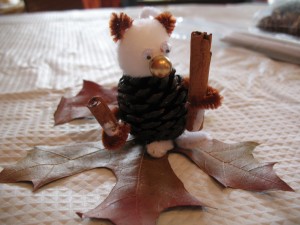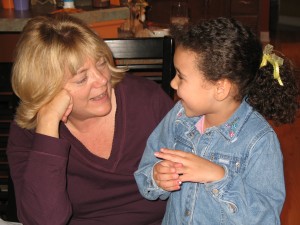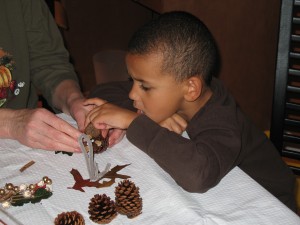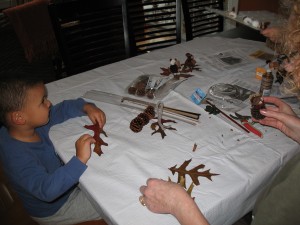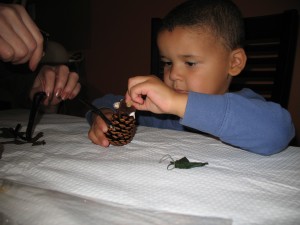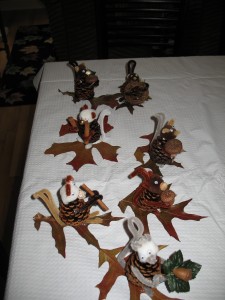 for some really crafty, and very beautiful things, check out my friend ann.