"I, the Lord, have called you in righteousness; I will take hold of your hand."  isaiah 42:6
this is the scripture from my devotions today.  wow!  one sentence.  just one. and it opened up a myriad of thoughts in my little brain.  it made me ask the Lord, "why don't i take hold of Your hand more often?  why do i try to do so much of this on my own?  why do i want to impart all of Your qualities to my children, yet i so often forget to ask for Your help in doing that?  oh Lord, please take hold of my hand today."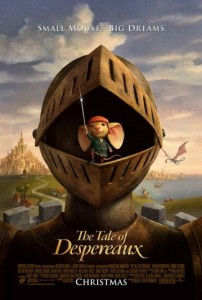 we went to see the tale of despereaux on saturday.  what a fabulous movie! in a world where most of the entertainment offered for our children is full of selfishness and violence, this movie focuses on Biblical values.  bravery, honor, honesty, justice, courage, decency, codes of honor, heroism, love, chivalry, friendship, nobility, devotion, and forgiveness were its' themes. i want to see it again already!
and did i mention that despereaux is adorable?  he is the cutest little cartoon mouse ever.  in the movie, when he was born, i leaned over to orville and said, "isn't he so cute?"  orville said, "yeah, i want to buy him."  precious.
saturday night was haircut night for the boys.  it was needed.  and how wonderful that josh is equipped with clipper skills and patience so we don't have to pay to have this task completed.  
orville went first.  and he asked if josh could make him look like papa.  papa is my dad, and he is balding.  he has been for sometime.  and the boys think it's neat to get their haircut like his.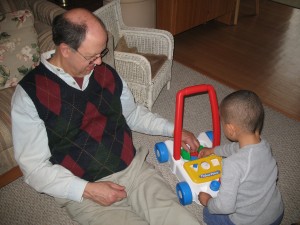 papa's hair.
orville, sportin' his papa cut.
aerial view.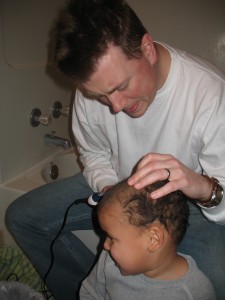 josh hard at work.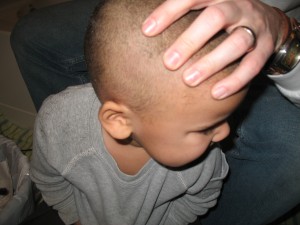 almost done.
wilbur's turn.  really, this personality is just way too big for this mama to handle!  he's just chillin', leanin' back, getting his papa cut.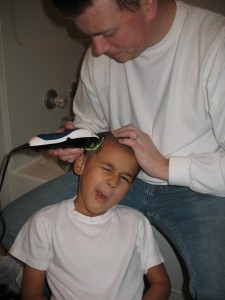 and then of course he had to pretend it hurts.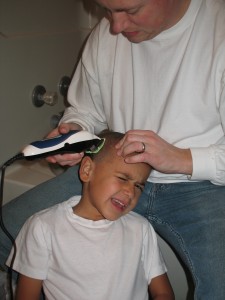 what a nut!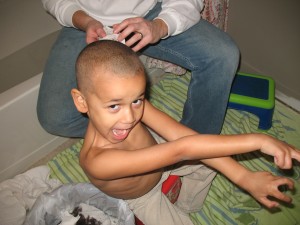 and he's finished.  and he's crazy.
and he wanted everyone to see his muscles.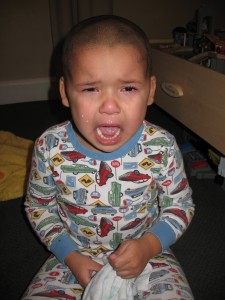 after haircuts, we had to clip fingernails and toenails.  wilbur does fine with both.  orville does fine with his fingernails.  orville does not however, do fine with his toenails.  he sits still, doesn't fight it, but screams and cries like crazy.  he insists it hurts.  oh please.  
here's some fun oldies.  
these are from the first time the boys got their hair cut with us, june 2006.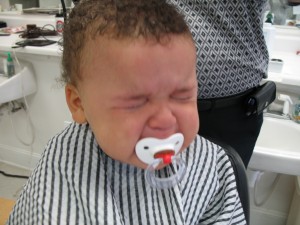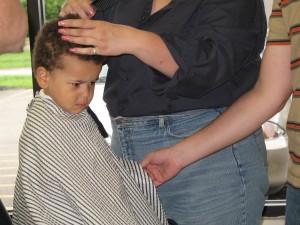 and these are from the first time josh cut their hair, july 2006.