i took my monkeys to see the monkeys
the boys and i went to the rainforest friday.  we saw some of the neatest things.  i should have written down all of the animals we took pictures of, but i didn't think about it until we got home.  we wanted to share some of the pictures with you.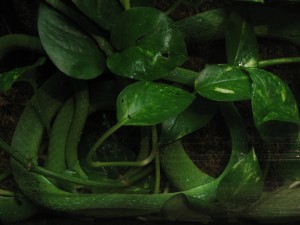 we really love these monkeys.
they are always taking care of each other.
wilbur thought it was so cute when they hugged.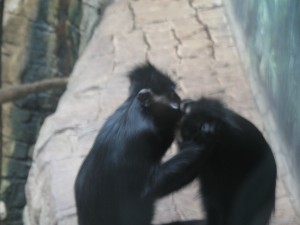 and then kissed.
he thought it was funny when they did this.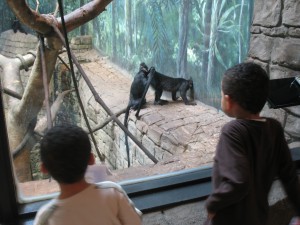 orville thought it was funny too.
mommy did not.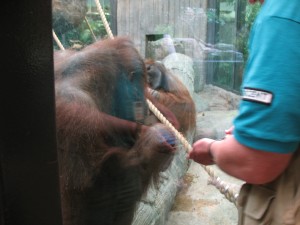 next we made our way the orangutans.  they were very active.  one of the females, kayla, was visiting with one of the zoo workers.  he was showing her his iphone.
she seemed to really like it.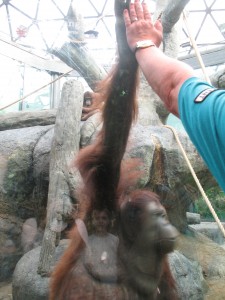 she reached out to him.
and she smiled.
the boys got in on the action.
kayla reached out to wilbur.
he mimicked her.
orville reached out to her too.
then kayla bonded with this lady.  she gave me her email address so i could send the photos to her.  she was so excited about their interactions, but disappointed her son wasn't there to see.  in this photo she and kayla were sticking their tongues out at each other.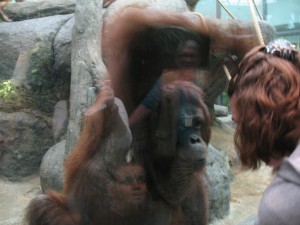 then they made kind of serious faces.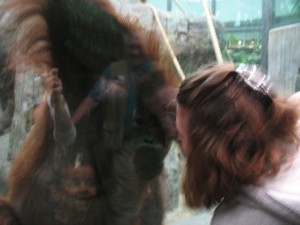 then they kissed the window.
they touched hands.
kayla was very happy.
she moved away from that part of the windows.  
she visited with her male friend tiram.
and then the unthinkable.  she picked up a piece of poop.
and threw it at the window, right at the head of this boy who was waving at her.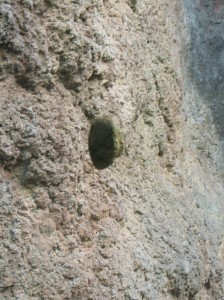 yes, poop.  
and then, she smelled her fingers.  
it was hysterical.
and the boys slept all the way home.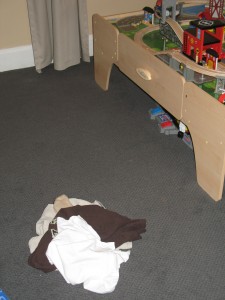 that night, orville found this pile of wilbur's clothes on the floor in their room.  he yelled out, "oh no, wilbur's gone. look he's not here.  we can't find him.  he's all gone."  we found wilbur.  he was in the bathroom. he had to go so bad when he was changing into his pajamas that he just left his clothes in a pile in the middle of his room. and orville thought he disappeared.