things will hit me. like, "oh yeah, remember to call the court and see if i can get the transcripts from our adoption hearing." someone told me i could do that, i think that day. but, i keep forgetting.
or, "remember to call the hospitals where the kids were born and see if i can get a copy of their footprints." i heard an adult adoptee talk about this. she was adopted from an orphange in el salvador and had a great life with her adoptive family. but, she always wished she had a copy of her baby footprints. a friend of hers who now works in the orphange from where she was adopted, was able to find her footprints. she sent them to her in the mail. can you imagine that joy?
last night in the shower(why do i always get emotional in the shower?), i was thinking about the footprints. then i thought, "maybe they have those hospital baby pictures of my kids too. oh how neat would that be? to have baby pictures of my children. oh, my children. what about having a baby picture for them to have? and what if there aren't any? amelia's earliest picture we have is from when she was three and a half. she'll never be able to see herself as a baby. she'll never know what she looked like before the age of three and a half." and then came the tears. the sobbing. the heavy heart for their loss. for what they may never know.
amelia-3 and a half years old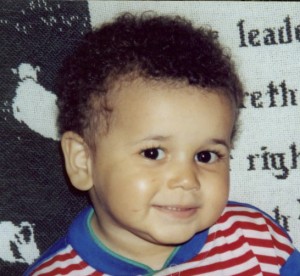 wilbur-1 and a half years old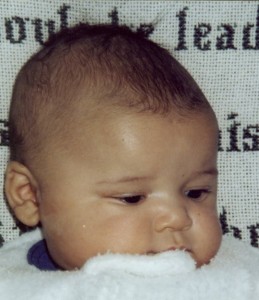 orville-2 months old