shoes, salsa, gutters, animals, jobs
an update of sorts. i really do plan to blog each of these little things as they happen. if only i weren't ready to crash every night right after we put the kids to bed.
–a couple of weeks ago, grammy and gramps made plans to donate to shoes for orphan souls with the kids. grammy and i took the kids to pick out shoes one day. then a few days later grammy and gramps took the kids to a local drop off station.
we're so proud of our shoes!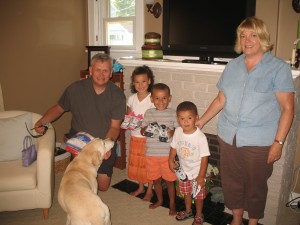 we're getting ready to go!
did we mention they had donuts there?
–we very much enjoy going out for mexican food. and we are thankful our kids enjoy it too, especially orville.
–we always have projects around the house. i am sure most of you do too. last week a gutter needed fixed. the boys were quite helpful at home depot.
–friday we went to the zoo.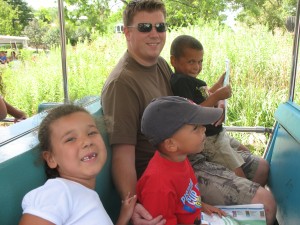 this guy was our favorite. until he laid down, rolled over, and showed us his parts. ah, no thanks mister.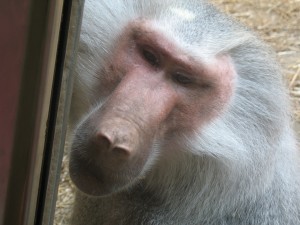 –and last, but certainly not least, josh got a promotion at work! it's been in the making for a while and this week it was announced. we had a little picnic with josh's family to celebrate.
congratulations babe!
gramps and orville
grammy, amelia (yes, posing!), and wilbur
uncle ben (aunt ashley had to work) and uncle nate
josh, showing off the burgers.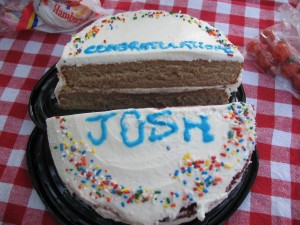 and the "cake", provided by grammy. apparently, the grocery store only had halves. but it was good. and we were/are thankful.
wonder what update will come next?