today started like any other.  josh being goofy.  the kids being crazy.  
orville went for a ride in the hamper.
shelby tried to figure out how the kids got here and when they were finally leaving.
orville gave her some love to make her feel better about the fact that the kids aren't going anywhere.
the kids sat on the couch.
and watched josh play video games.  "pretend like your watching a cartoon," he tells them.
we got the kids ready to play in the snow.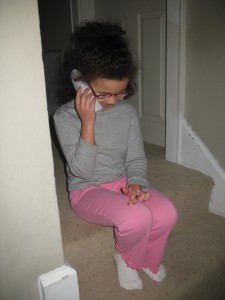 and amelia talked to grammy about her sleepover with them tonight.
everyone is excited and ready to go outside.
even though their snow pants are too short.  
they anxiously wait for josh to shovel the stairs so they can safely make their way down.
it takes a couple minutes.  the snow is really deep.
"ah, fresh snow," i heard one of them say.
they were thrilled to play in the snow, and to mess up my pretty yard.
shelby decided she wanted in on the action.
she was excited to see amelia's friend, our neighbor, stop by to play a little.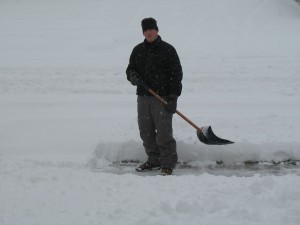 josh wasn't so thrilled with all of the shoveling.  when his parents came to get amelia, they also brought their snowblower.