so it's been a long time…
we were all sick.  i kept you up on that pretty well for awhile.  but then i got sick.  strep.  it wiped me out for a few days.  i wanted to write, but just couldn't.  i didn't feel well.  i couldn't justify the time because i needed to catch up with laundry.  or dishes.  or something.  i am better now.  and so are the kids.  let me catch you up to date.  
when i was sick, my wonderful MIL brought over some soup and apple crisp to help me feel better.  and to help my family eat since i couldn't cook.  wilbur doesn't like "mushy apples".  this means he won't eat homemade applesauce, apple pie, apple crisp, baked apples, etc.  sometimes we make him try some.  you never know.  maybe sometime he'll start to like "mushy apples".  here's his serving.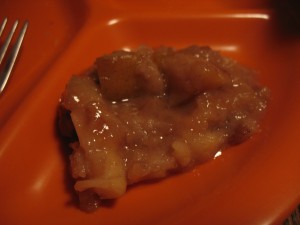 here's him crying about his serving.
here he is taking a bite of his serving.  oh, so painful.  give me a break!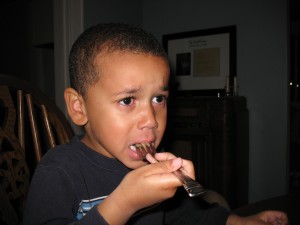 here's amelia during the same meal.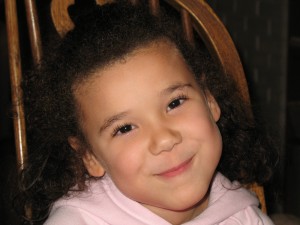 and orville.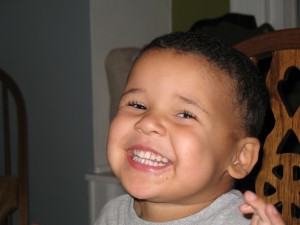 here's amelia and orville playing Wii while wilbur finishes his "mushy apples".
wilbur after the "mushy apples" are all in his tummy.  he's just fine.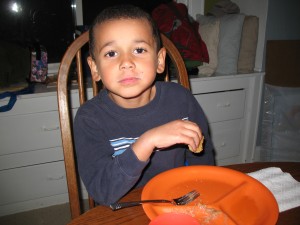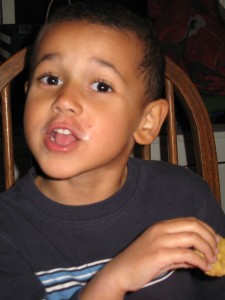 snack for that night. lemonade licorice, pieces of a kit kat.  prepared by josh.
the boys like to play in amelia's room.  the play kitchen is in there.  and all the play food.  i don't usually allow them in there unless she's home.  and they ask her.  and she gives them permission.  this day, i let them.  while she was at school. they practiced being dads.  too cute.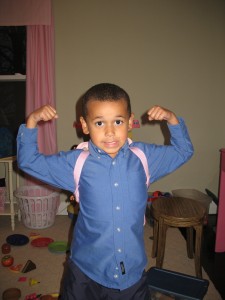 we had a wonderful thanksgiving.  hope you did too.
here's gramps basting the turkey.
the bird in all its glory.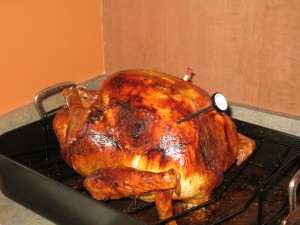 wilbur at his seat, waiting for the meal to begin.  and, eyeing his candy choo choo train that grammy placed at his seat for him.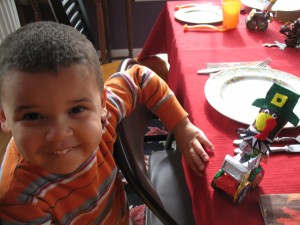 we took some family pictures.  this is our "sad face" shot.
orville is working on some bigger kid things. like putting his coat on by himself.  he's not quite there yet.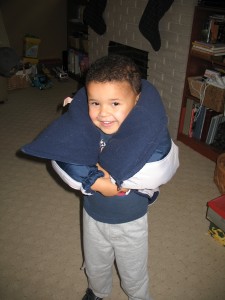 the boys and i went bowling.  santa was there.  we didn't get many shots with him.  orville was terrified. the bowling was a blast though.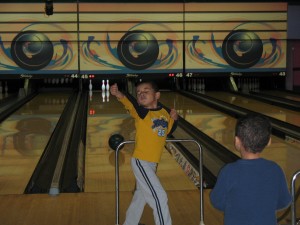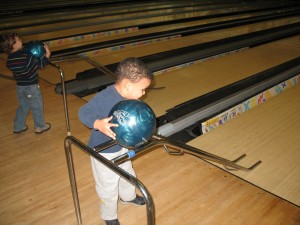 we had taco night.  josh couldn't resist playing with his food.  he usually can't.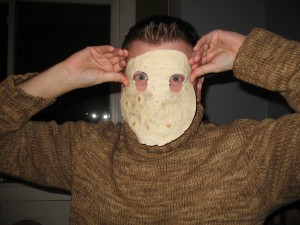 josh and i were parent helpers at orville's school last week.
josh helped the kids build a castle.
wilbur was taking a trip to mcdonald's in the school's camper.
josh coloring with some of the girls in orville's class.
amelia had her 1st grade Christmas concert at school on wednesday.  here she is before we left.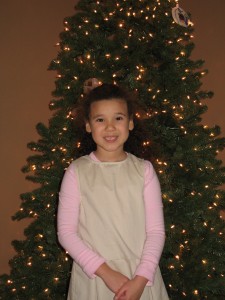 here she is performing.  she's third from the right, in the front row.
we found out amelia was having a hard time seeing some things at school.  "words on the chalkboard are a little blurry," she said.  so we took a trip to the eye doctor thursday morning.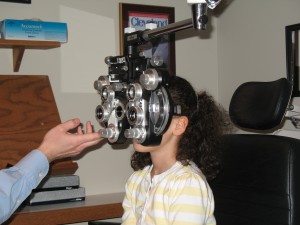 and we got a prescription for glasses.  that night she and i took a trip to the "glasses store".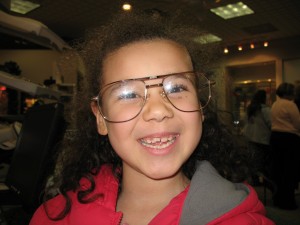 i tried some on too.  so thankful i don't need them!
and friday night, josh and i got to take a trip to PA for the love came down tour.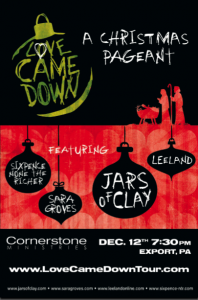 here is the stage.
leeland-singing sound of melodies.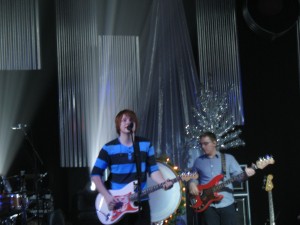 sara groves and half of jars of clay-singing o come let us adore Him.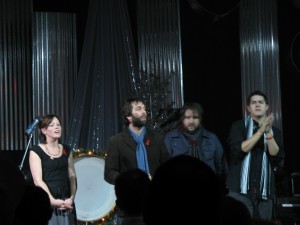 leigh nash-from sixpence none the richer-and i.
sara groves and i.
jars, and the drummer from leeland, did an amazing job on little drummer boy. jars is known for that song in some circles.  they went over the top with the drumming this night.  it was amazing.  they were so into it. and you could tell they were doing it for the glory of the Lord.  and it was almost overwhelming.  the little drummer boy had nothing to offer.  no gifts for the King.  but he had his drum.  and he played it. and he played his best.  and i thought, "i have nothing to offer.  nothing worthy of my King.  i am a wife and a mother.  i need to do that my best.  for Him."  here are the lyrics to little drummer boy.  i took out all the pa rum pum pum pums.  
come they told me
a new born King to see
our finest gifts we bring
to lay before the King
so to honor Him
when we come
Little Baby
i am a poor boy too
i have no gift to bring
that's fit to give the King
shall i play for You
on my drum? 
mary nodded
the ox and lamb kept time 
i played my drum for Him
i played my best for Him
then He smiled at me 
me and my drum
we are busy getting ready for Christmas.  we keep having conversations with the kids about what Christmas is really all about.  and i keep reminding myself.  sara groves new Christmas CD has been very helpful with this.  
it came upon a midnight clear
it came upon the midnight clear,
that glorious song of old,

from angels bending near the earth,

to touch their harps of gold:

"peace on the earth, goodwill to men

from heavens all gracious King!"

the world in solemn stillness lay

to hear the angels, to hear them sing
o ye beneath life's crushing load,

whose forms are bending low,

who toil along the climbing way

with painful steps so slow;

look now, for glad and golden hours

come swiftly on the wing;

oh rest beside the weary road

and hear the angels, and hear them sing
still through broken skies they come,

with peaceful wings unfurled;

and still their heavenly music floats

o'er all the weary world:

above its sad and lowly plains

they bend on hovering wing,

and ever o'er Babel sounds

the blessed angels, the blessed angels sing
peace, peace
and in your dark street shines 
an Everlasting Light
and all your hopes and fears
are met in Him tonight
i hope your heart is preparing for His arrival too.
hopefully none of us get sick so i can keep up with the blogging.