and other smith family news
wilbur turned 5 this week. can you believe it?!?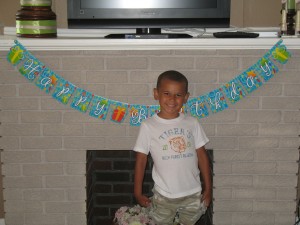 he came home when he was just 2 years old.
he's tall, silly, and quite rambunctious. i'm told he'll grow out of that when he reaches 8 or 9. i don't know if i can wait that long! we celebrated his birthday with the 5 of us one night, then family and close friends donny and jennifer the next night. too many presents were given, as usual! but all three kids are enjoying them so i guess it's okay. #1 present, at least in my book, a new big boy bike from josh and i.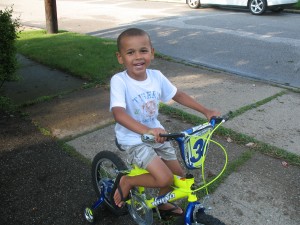 he is loving it! and already asking when the training wheels can come off. at first we told him he has to wait until amelia masters her bike with no training wheels(we took hers off a couple weeks ago). but from the looks of things, that may take a long time.
please pray for our patience with this one. we'll let you know how it goes.
speaking of amelia, she's losing teeth at a record pace. i hope the tooth fairy doesn't run out of money before all of her teeth come out!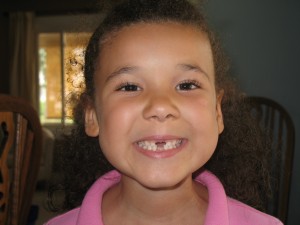 the two front top teeth are missing, the two bottom fronts are growing in. and now another one on top is loose. pretty soon she'll be on an all liquid diet.
here's a few more recent pics.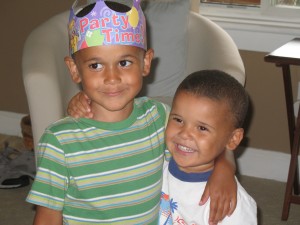 the boys at wilbur's party.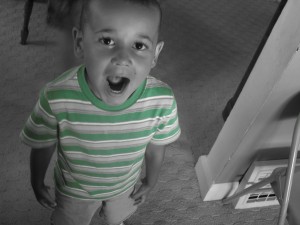 a very cool picture taken by uncle nate.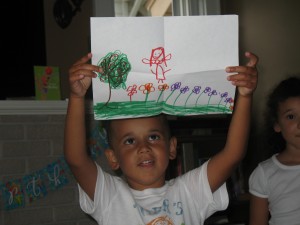 wilbur showing off the birthday card amelia made for him.
the whole smith clan at the birthday bash.
and three kids in the trash can (yes it was empty, and clean!). sometimes a mom just needs a break! (yes, ameila even strikes a pose when in the garbage!)